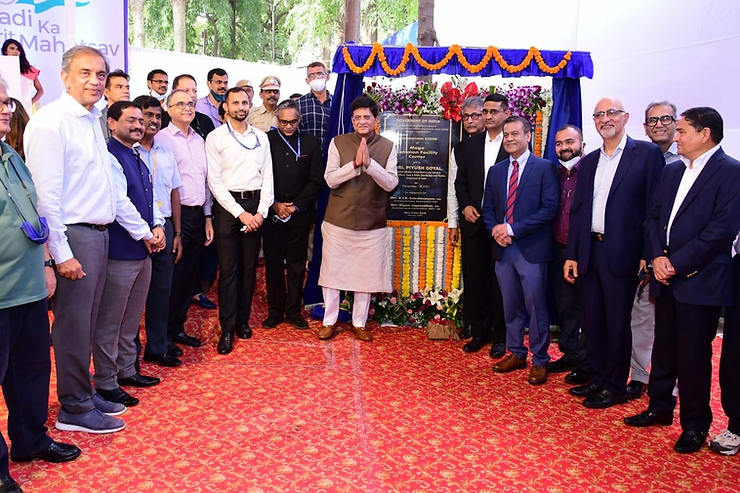 The government would invest Rs. 100 crore to build the huge common facility centre (CFC) for gems and jewels, which will be opened in September 2023 in SEEPZ, Mumbai.
The CFC, located in the heart of the country's significant industrial sector for gems and jewels, will be a hub of skill training and a crucial business facilitation centre.
Speaking at the 49th IGJA, GJEPC Chairman Vipul Shah said, "The mega common facility centre (CFC), which is being built in SEEPZ, Mumbai with a government investment of Rs. 100 crore, is a vision of the Union Minister Shri Piyush Goyal to modernise the sector and assist the medium- and small-scale units with latest technology. The Centre, which is being constructed under the minister's direct supervision and patronage, is scheduled to open in September of this year.
The Council will manage and operate the CFC. The Council has already established a special committee and secretariat for this and is daily coordinating with SEEPZ officials to commission this in record speed.