India: 18 April 2022 Before the auspicious celebration of Akshay Tritiya, Kolkata-based Sashi Badalia Group's jewellery business Badalia Diamond Jeweller's has revealed a regal and opulent new collection of jewellery pieces.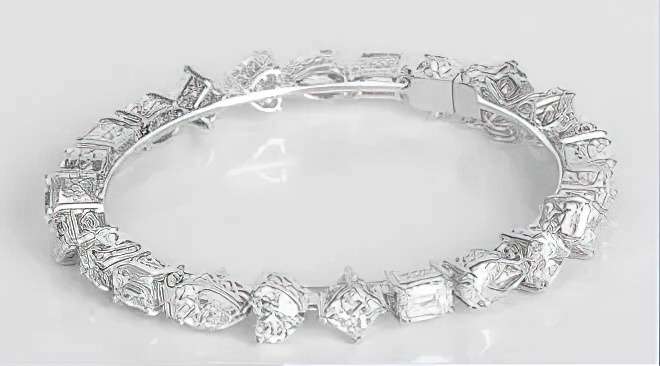 Rings, earrings, and necklaces from Badalia Diamond's line, which honours the everlasting beauty of diamonds, are plated in 18K white gold with a white rhodium finish. Each one-of-a-kind piece is expertly created to produce pieces that are both timeless and beautiful using high grade diamonds that are sourced from all over the world. Princess-cut diamonds, emerald, marquis, heart, round, and pear-shaped diamonds, among other shapes, are among the styles that are offered for the pieces.
"People are looking forward to welcoming Goddess Lakshmi by investing in diamond jewellery, and our collection is an ideal choice to celebrate the special festival of Akshay Tritiya that marks a new beginning with the purchase of jewellery. We are delighted to reveal our new collection on this auspicious occasion, which is a collector's collection and handcrafted with love & rare diamond," said Golu Badalia, Director, M. Sashi Badalia & Sons.
The four-generation, family-owned natural diamond jewellery company, which has been manufacturing and selling diamonds for more than 65 years, is known for its handcrafted solitaires, ethereal bridal jewellery, and sophisticated, cutting-edge styles. India and the rest of the world are home to the wealthy clients of Badalia Diamond Jewellers.