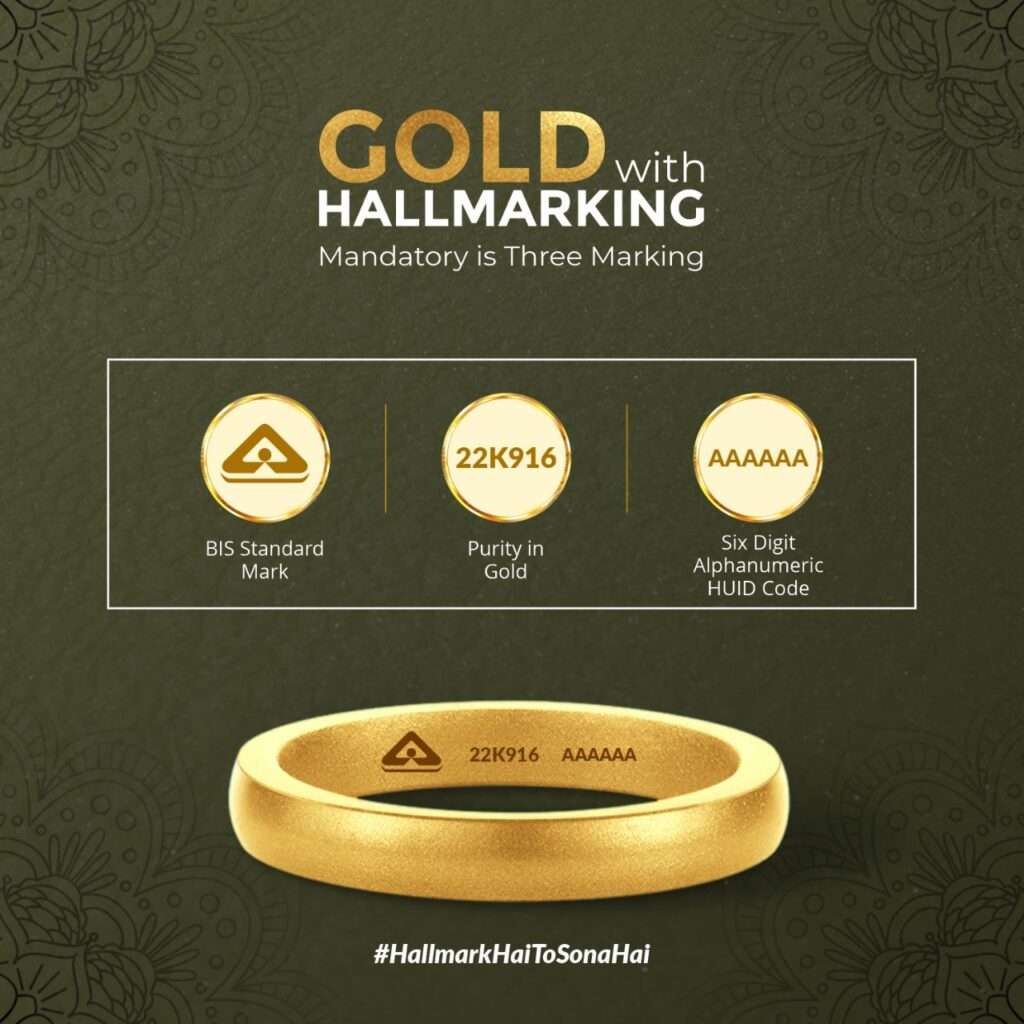 All jewellers in the nation will be required to hallmark gold with a six-digit HUID (Hallmark Unique Identification) starting on July 1, 2023. As a result, beginning on July 1, it will be illegal to sell vintage hallmarked jewellery with four logos and no HUID number.
The BIS logo, the purity of the item, and the six-digit alphanumeric HUID were the three marks that made up the hallmark after the introduction of HUID. Each hallmarked item has a distinct, trackable HUID number.
With the introduction of the six-digit HUID number on July 1, 2021, both the previously sold four-mark, non-HUID, old hallmarked jewellery and the six-digit HUID mark jewellery were originally permitted for sale.
However, the consumer affairs ministry claimed that the jewellers' simultaneous selling of two different forms of hallmarked jewellery was causing confusion.
Using the'verify HUID' tool on the BIS CARE app, customers can confirm and validate hallmarked gold jewellery goods with HUID numbers. Both Android and iOS users can download the app.
Consumers can view information about the jeweller who had the item hallmarked, their registration number, the purity of the item, the type of item, and information about the hallmarking centre that examined and tested the item while conducting the verification.