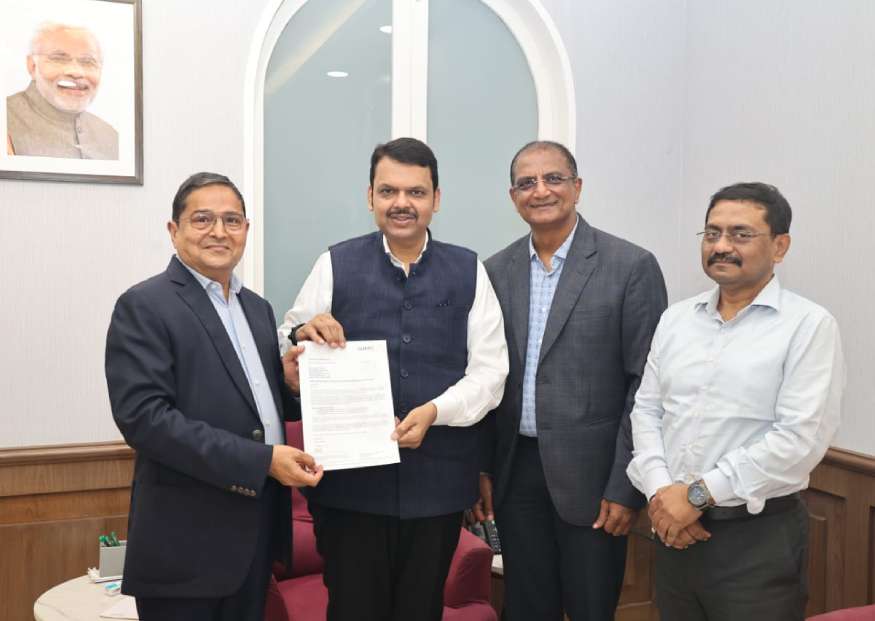 In a meeting with Shri Devendra Fadnavis, the Hon'ble Deputy Chief Minister of Maharashtra, the GJEPC Chairman Shri Vipul Shah, Vice Chairman Shri Kirit Bhansali, and Executive Director Shri Sabyasachi Ray invited him to the opening of IIJS Premiere 2023. A spectacular opening ceremony will be held at the Bombay Exhibition Centre on August 4, 2023, thanks to Shri Fadnavis' assured attendance.
The 39th edition of IIJS Premiere, the second-largest gem and jewellery show in the world, will run concurrently from August 3 through August 7 at the Jio World Convention Centre (JWCC) and from August 4 through August 8 at the Bombay Exhibition Centre (BEC) in Mumbai.
Over 1850 enterprises from all over India will be featured at IIJS Premiere 2023, holding 3250 stands over a roomy 65000 sqm.
The event is anticipated to generate substantial momentum for the domestic and international commercial community in preparation for the approaching wedding and holiday season, with approximately 40000 trade visitors from 800 cities in India and overseas buyers from 80 countries.