Senco Gold & Diamonds has announced a special deal to mark the significant festival of Rath Yatra, also known as the Festival of Chariots, with magnificent jewellery that exudes grace and beauty.
Rath Yatra, also known as the celebration of Chariots, is a major Hindu celebration that takes place each summer. Rath Yatra is celebrated all throughout the world, although the most well-known and largest festivals are held in Odisha and West Bengal.
Senco Gold & Diamonds has created a collection of one-of-a-kind jewellery inspired by the symbolism and majesty of Rath Yatra. In these amazing patterns, our professional artisans have integrated elaborate motifs of deities, chariots, and auspicious symbols, paying homage to the rich cultural legacy associated with this celebrated celebration. Each item of jewellery is meticulously handcrafted with hallmarked gold, guaranteeing that they become treasured treasures that may be passed down through generations.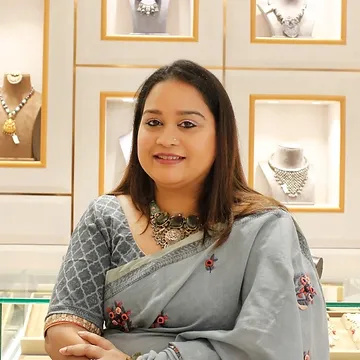 Joita Sen, Director of Senco Gold & Diamonds, commented on the occasion, "We at Senco Gold & Diamonds understand the significance of Rath Yatra and the auspiciousness of purchasing jewellery during this time." Our talented artisans and designers have painstakingly created a gorgeous line of jewellery that perfectly blends tradition and contemporary flair. We have something for everyone, from finely made gold pendants to meenakari earrings."
Senco Gold & Diamonds is giving an attractive discount of up to 10% off Diamond Value to improve your Rath Yatra experience. The firm also offers up to 25% off making charges on diamond jewellery, up to 35% off making charges on gold jewellery, and 0% deduction on old gold exchange. This exceptional chance allows you to bask in the magnificence of our masterpieces while also embracing the spirit of Rath Yatra and gracefully grace the chariot processions and traditional festivities.
Senco Gold & Diamonds carries a wide range of jewellery, including gold, diamond, platinum, and studded pieces. Everlite lightweight jewellery and Gossip silver and costume jewellery are two of the company's brands. It has also opened D'Signia showrooms in India, which provide a high-end jewels buying experience. Their Aham range is geared towards men, and the Vivaha collection is geared towards luxury designer wedding jewellery.