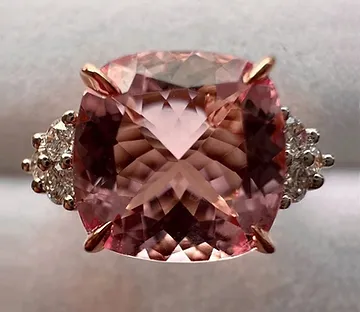 Customers of the online gemstone marketplace Gembridge may now collaborate directly to create custom jewellery with a wide selection of top-tier designers and craftspeople in cities like New York, Geneva, Beirut, and Bangkok.
One of America's best jewellers and New York-based designer Vatche Aghjayan collaborated with a Gembridge client in Asia to create a striking ring.
The ring was ordered by Matt Cullen from Singapore. "The Gembridge team found us a stunning pastel pink stone in New York, then got Vatche, one of 5th Avenue's top designers, to work with us," he stated. "It was a wonderful, flawless, and enjoyable experience. Needless to say, we are thrilled with the outcome.
Other pieces of customised jewellery, ranging in price from US$1,500 to US$35,000, have been completed by Gembridge with designers in New York for a Malaysian customer, in Beirut for an Australian customer, and Bangkok for an English customer. Bespoke designers in Geneva and London are also part of the Gembridge community.