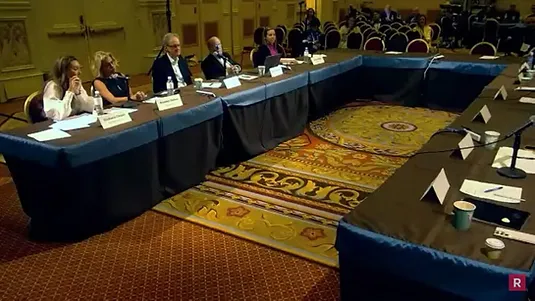 Rapaport 2023 Social Responsibility Conference The Rapaport Social Responsibility Conference brought together leaders from the diamond and jewellery industries to debate major topics in ethics and transparency.
Martin Rapaport, Chairman of Rapaport, moderated the discussion at the 2023 JCK Las Vegas event. David Bouffard, vice president of corporate relations at Signet Jewellers and chair of the Responsible Jewellery Council (RJC), Iris Van der Veken, executive director of the Watch & Jewellery Initiative (WJI) 2030, and David Block, CEO of Sarine Technologies were among those in attendance.
Russian goods, diamond monitoring, the validity of origin markings, and how to communicate provenance to consumers were all discussed.