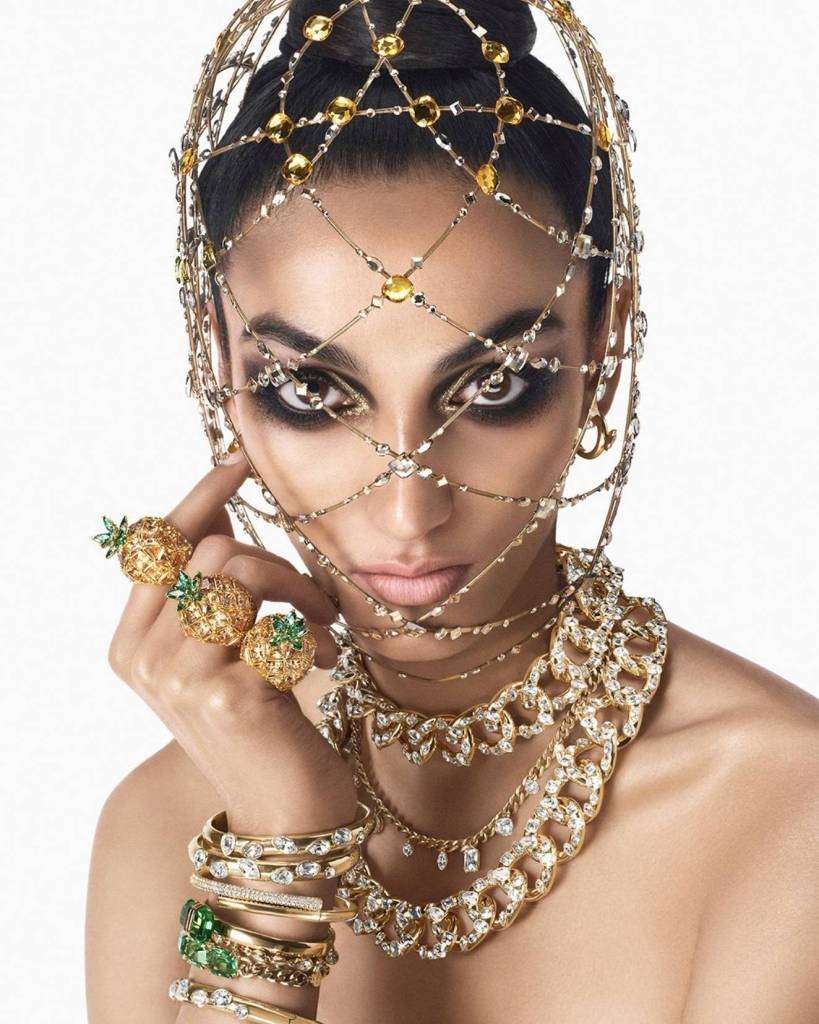 Swarovski unveils its new brand campaign, shot by fashion photographer Steven Meisel, designed by Creative Director Giovanna Engelbert, and brought to life by makeup artist Dame Pat McGrath's magical style.
The campaign, dubbed Metamorphosis, is a celebration of exuberant self-expression and the transformational power of crystals. It showcases a variety of strange animals inspired by Swarovski's Florere, Idyllia, Gema, Dextera, and Millenia jewellery families, reinvented as tropical flora and wildlife by McGrath's makeup artistry.
Meisel brings Swarovski's classic jewellery designs to life in four unique portraits of the Butterfly, Parrot, Pineapple, and Turtle, each character a monument to joyful extravagance and the majesty of the natural world.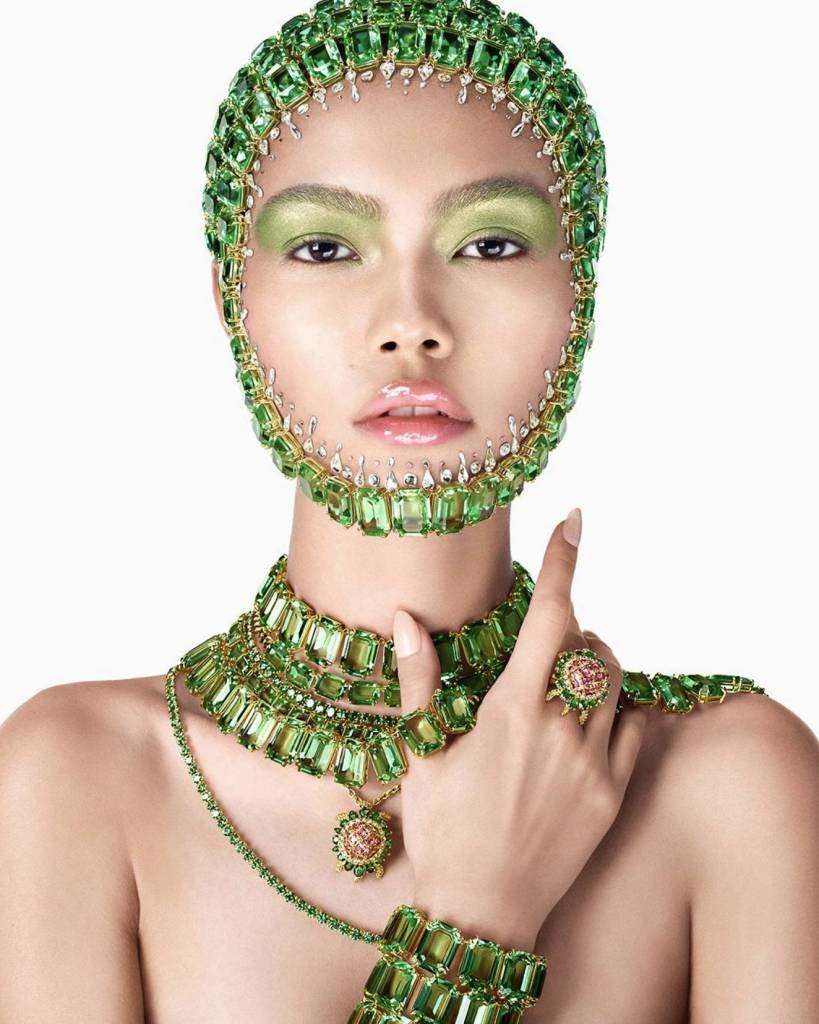 The campaign is inspired by Swarovski's Austrian heritage, namely the magnificent garden chambers established by Empress Maria-Theresa at Vienna's Schönbrunn Palace in the eighteenth century.
"Maria-Theresa's garden rooms are filled with characters from her dreams." They are fantasy environments painted with murals of exotic flora and fauna from all over the world that would never share the same habitat in nature. Similarly, I wanted to construct an enchanted crystal garden that does not exist in nature but offers the same thrill." Swarovski Creative Director Giovanna Engelbert stated.