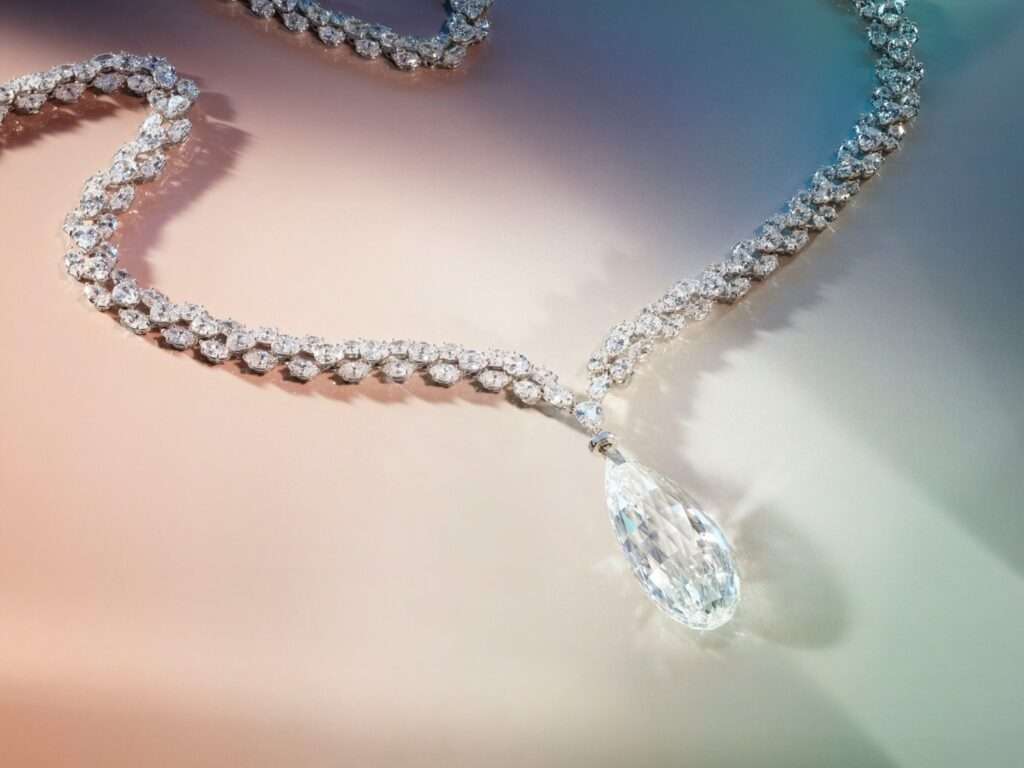 At Christie's in Geneva, the largest and most costly private jewellery collection ever offered for auction is anticipated to set new records.
Some of her most prized possessions, such as the 90-carat Harry Winston Briolette of India diamond necklace, will be offered for auction.
The 90.38 carat D colour South African diamond in the Briolette of India necklace is cut in the uncommon briolette form, in which thousands of tiny triangular facets are evenly spaced throughout the whole surface of the huge drop. Because it best suited the unusual shape of the original raw diamond, the briolette cut was chosen.