Rajiv Arora, State Minister for Small Industries and Exports for the Government of Rajasthan, Pramod Agrawal, Chairman, National Gem & Jewellery Council of India, Chetan Kumar Mehta, National Vice President IBJA, and Michael DiRienzo, Executive Director, The Silver Institute, among other dignitaries, officially opened the first India Silver Conference today in Jaipur.
IBJA sponsors and Eventell Global Advisory Pvt Ltd organise the India Silver Conference.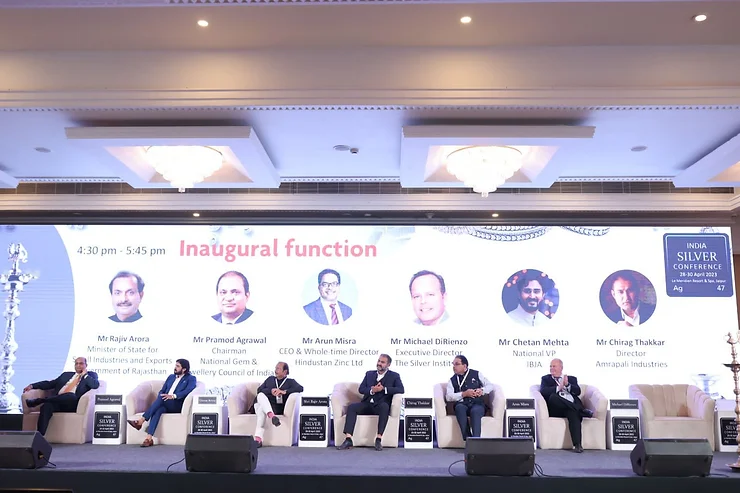 The India Silver Conference will cover both supply and demand facets of the country's silver industry in an effort to increase silver demand there. Key participants from each of the main industrial demand categories in India have been invited by the organisers, including those for electric contacts, silver paste and brazing alloys, silverware and silver jewellery.
In order to satisfy the always increasing need, new technologies, innovations, and industrial usage, the silver ecosystem undoubtedly merits a specialised annual networking platform. And this platform will be offered by the India Silver Conference.