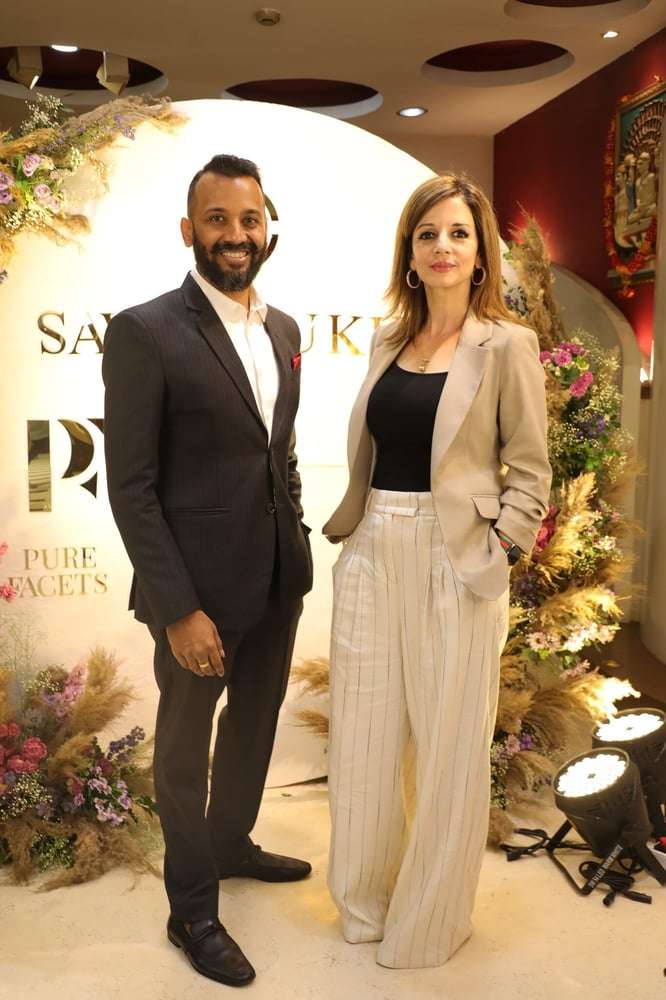 Sawansukha, a well-known Indian jewellery manufacturer, worked with fashion designer Sussanne Khan to develop the Bind Runes jewellery collection. Pure Facets is a series of elegant and timeless items inspired by ancient rune symbols.
The cultural legacy and mysticism of Viking and Norse cultures are infused into the beautiful and meaningful designs of the Bind Runes line. The jewellery line comprises delicate, exquisite pieces as well as bold, statement-making pieces, each endowed with a unique meaning and significance, such as protection, strength, and love. Each piece of jewellery in the collection is expertly handcrafted by experienced craftsmen using the best materials, including gold, diamonds, and precious stones.
"In this special collection we have used a lot of colours and this jewellery we have presented for the new generation not just by age but also by heart as well, lots of intricate shapes and designs have been used and for the first time we have created jewellery which can be taken as an art piece which is a unique concept, every single piece in this collection is unique and not seen anywhere else," said Siddharth R Sawansukha, MD, Sawansukha Jewellers.
Every person wants to carry their individual aura from the inside out, according to Sussanne Khan. One should wear jewellery that showcases their distinctive attributes while they spend time with their conscience to have a deeper understanding of their personalities. Specifically for the young girls of our generation, I wanted to portray through the new collection Bind Runes not just a jewellery piece but rather art that is inspired by something that resonates with the new generation, simple yet a statement that is bold and stands out as a collection or something to carry with you.
Being third generation diamantaires, we wanted to showcase the best designs and our expertise through this collection, according to Pavitra Gandhi, founder of Bind Runes and spokesperson for Pure Facets. "The idea behind Bind Runes was that, we have combined two arts – design and jewellery and to create something unique from us," she said.