The recovery from the impact of the pandemic on retail jewellery sales in Asia has continued with Chow Tai Fook reporting impressive sales figures.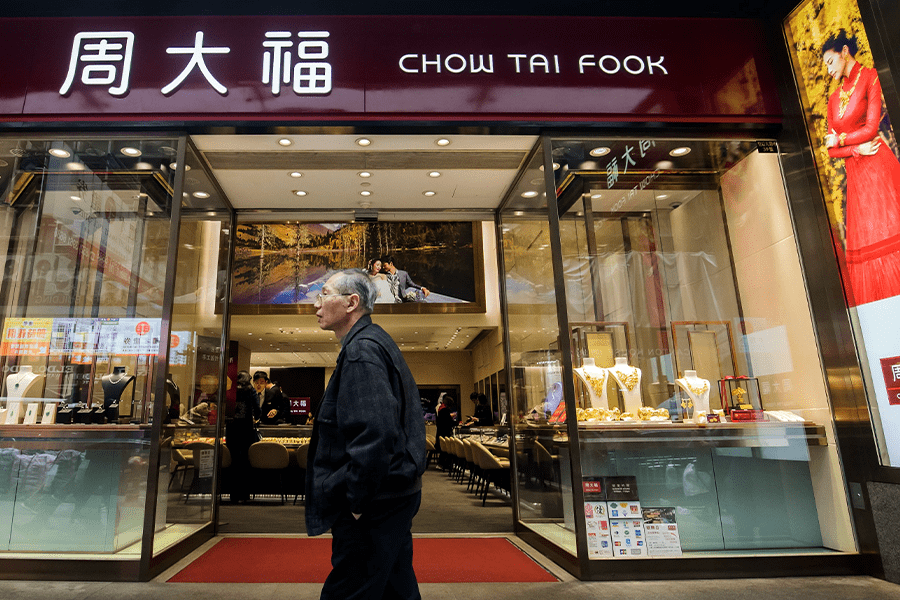 Chow Tai Fook operates more than 5,900 stores worldwide and in the fourth quarter recorded a 14 per cent increase in sales.
Sales improved by 10 per cent in mainland China, where the company generates 90 per cent of its revenue.
The improved sales figures were largely attributed to a change in government policy concerning the pandemic.
Pandemic restrictions were credited as the cause of a 19 per cent decrease in sales for Chow Tai Fook in the previous quarter.
"General mobility and retail activity in mainland China, Hong Kong, and Macau indicated signs of recovery following the shift in COVID-19 policy in the mainland," the company said in a statement.
Same-store sales in Hong Kong and Macau spiked by 97 per cent with gold jewellery specifically performing better than gemstone pieces.