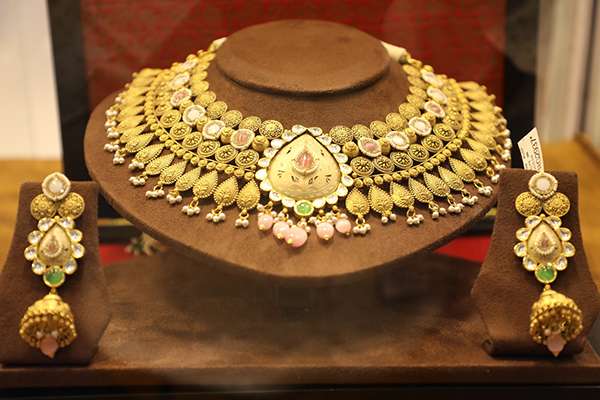 All India Gems & Jewellery Domestic Council (GJC) initiates, India's leading B2B jewellery event by saying well begin is half done! By embracing new beginnings and prosperity GJC scheduled Preferred Manufacturer of India (PMI) at The Leela Bhartiya City in Bengaluru from November 24th to 26th, 2023.
At the occasion Chetan Thadeshwar, Joint Convener of PMI said by sharing his insights about the upcoming PMI event and said, it is well scheduled. This exclusive event boasts a carefully curated guest list and anticipates the participation of more than 40 high-profile exhibitors, along with around 150 esteemed retailers.
All those 40 high-profile exhibitors are ready to showcase of elegance and sophistication of craft; and, the captivating jewellery designs curves at the impending PMI. One of the percipient said, be prepared to be captivated by the industry's most exclusive jewellery collection and experience the pinnacle of craftsmanship.
The PMI programme is GJC's exclusive B2B marketing platform for Manufacturers & Wholesalers, providing 360° solutions to participants by fulfilling several business objectives, including enhancement of the brand's image and expansion of market share by establishing and reinforcing business relationships with prominent retailers of India.
The platform enables businesses to focus on increasing profitability by offering them a competitive advantage, save time as well as reduce marketing and promotional costs.