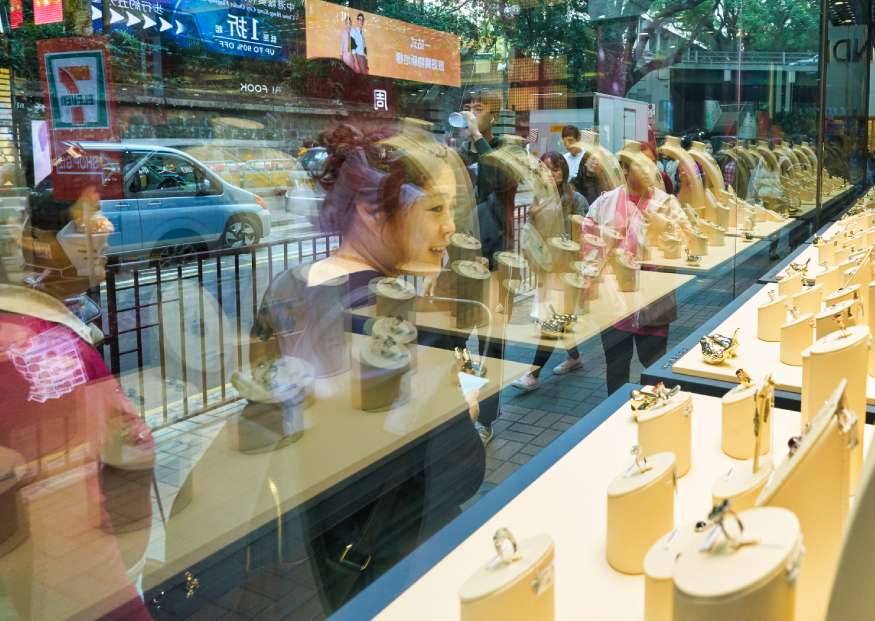 The tenth annual Diamond Insight Report from De Beers focuses on the outlook for diamonds in China and how the industry can support long-term demand for natural diamonds in the country.
While consumer demand for diamond jewelry in China has softened in recent years as a result of the Covid-19 pandemic and subsequent macroeconomic challenges, the report highlights the potential for increased demand as the economic outlook improves – with up to 200 million Chinese consumers set to enter the middle class by 2030 and a more than a third increase in household disposable income over the same period – as well as how to best cater to the needs of different segments.
According to the survey, while the desire for natural diamonds remains high among Chinese end consumers, ranking in the top three most desired luxury purchases, there is a disconnect between intent to acquire and actual acquisition rates. This void creates an opportunity for the diamond business, which may be capitalized on by reacting to the report's customer insights.
"De Beers Diamond Insight Reports draw on our unique understanding of diamonds, developed over our long history," stated Al Cook, CEO of De Beers Group. And no country in history has moved as quickly as China. China has grown from a minor player on the global diamond stage at the end of the past century to become the largest market for diamond jewelry outside of the United States. As a result, our goal for this, our tenth Diamond Insight Report, is to concentrate on China. We intend to examine its evolution in order to break through short-term volatility, comprehend evolving client demand for jewelry, and find future potential."
The paper identifies a number of unique potential for the diamond trade in China based on various customer categories, locations, and retail tactics. Among the significant revelations are:
Millennials spend a disproportionate amount more on diamond jewelry than other generations.
Between 2020 and 2022, Gen Z's market value nearly doubled, rising from 5% to 9% of total sales.
Diamond jewelry is more likely to be purchased by affluent consumers to commemorate key relationship milestones, particularly wedding anniversaries.
In Tier 1-3 cities, the crucial and expanding 55-65 age group accounts for around 9% of total market value. This demographic is not afraid to treat themselves to diamond jewelry (29% vs 17% for 18-54).
Tier 4 cities' expected market value represents around 10% of global demand for diamond jewelry in 2022.
The annual diamond value chain dashboard, which contains reliable statistics on the performance of the diamond industry's upstream, midstream, and downstream areas in 2022, is also included in the report.