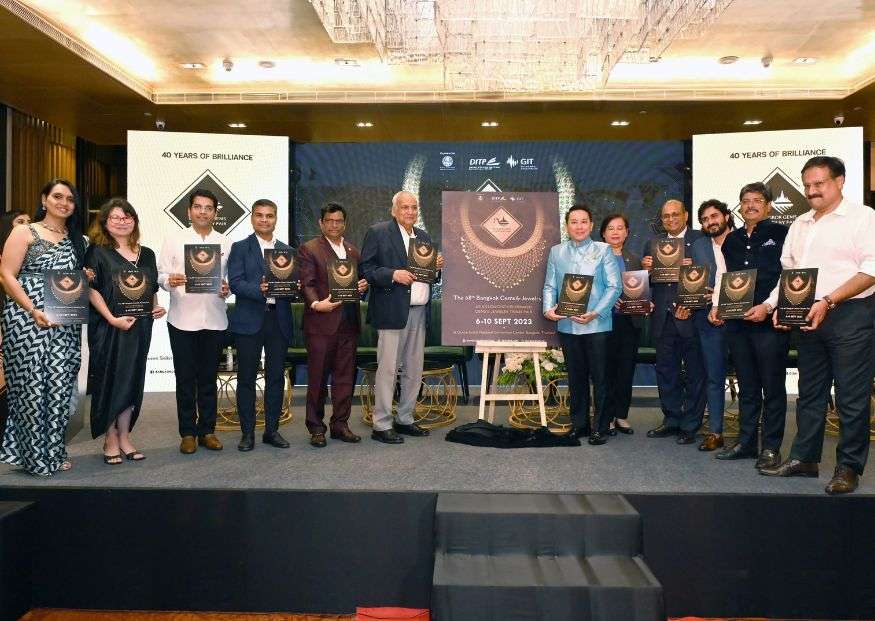 The Thai Department of International Trade Promotion (DITP) and the Gem and Jewelry Institute of Thailand (GIT) staged a roadshow in Jaipur in preparation for the 68th Bangkok Gems & Jewelry Fair, which will take place from September 6-10, 2023 in Bangkok. The event was followed by an exclusive fashion show in which models displayed a variety of Thailand's jewelry to the audience.
The fair's September date coincides with the holiday season. With the support of the Thai government, international exhibitors, buyers, and importers can enjoy unique benefits such as complimentary housing, transportation, VIP lounge access, and discounts at renowned Thai department stores.
India has been an important market for Thailand's gems and jewelry exports, particularly silver jewelry. For many years, India has likewise been the top visiting country for the Bangkok exhibition, both in terms of footfall and trade volumes. The fair is a vital trading venue, particularly for Indian exhibitors. For an Indian buyer or importer, the show provides a ready-made platform to acquire the most recent designs of gems and jewelry developed exclusively in Thailand.