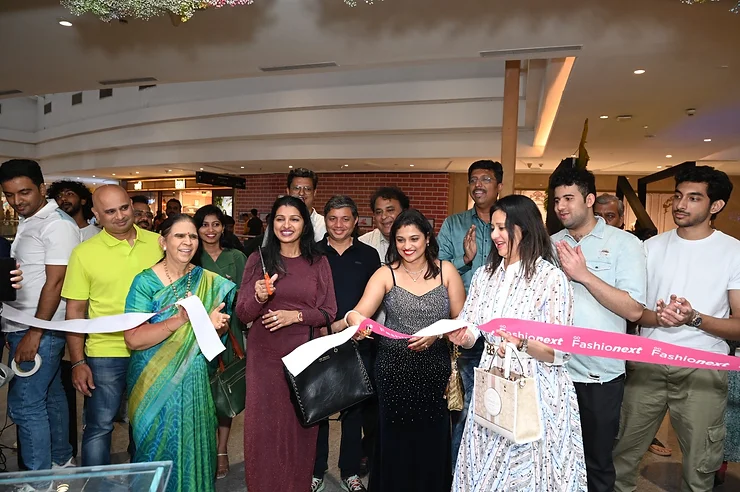 Silvostyle by PNG is pleased to announce the opening of its second stand-alone boutique, located in the lively enclave of Phoenix Marketcity in Pune. This stunning 500-square-foot store not only represents the brand's first foray into a mall setting in Pune.
Silvostyle by PNG, known for being a torchbearer in the silver jewelry environment, is prepared to grab the hearts of jewellery connoisseurs with its latest offering. By the end of 2023-24, the business hopes to have 15 painstakingly curated boutiques in distinct metropolitan environments across India.
This strategic growth encompasses both independently held and franchised businesses. Currently, the brand generates an annual income of INR 20 crores, which acts as a solid foundation for its ambitious aim of INR 100 crores within the following three years of its retail adventure.
Silvostyle by PNG will have excellent incentives for its customers to commemorate the debut of the new store! The store will have a Buy 1 Get 1 offer from the 13th to the 15th of August, and a Buy 2 Get 1 offer from the 16th to the 15th of September!
Five diverse lines are nestled within the clean limits of the new store, weaving the language of "FashionNext" in sterling silver perfection. These collections transcend mere adornments to capture the spirit of worldwide trends, from the luxury of oxidized pieces to the complex beauty of marcasite jewelry, from the ethereal marriage of silver and pearls to the mesmerizing attraction of Lightweight CZ designs. The designs are a symphony of design and international trend, with strong necklaces that redefine refinement, delicate bracelets that honor femininity, striking rings that express personality, and magnificent earrings that dance with light. In a world where the younger generation seeks creativity and accepts a mash-up of metals and semi-precious stones in a variety of styles, these collections honor both individualism and creativity.
Dr. Saurabh Gadgil, the visionary force behind Silvostyle by PNG, shared his excitement, stating, "We are thrilled to bring Silvostyle by PNG's goods to Viman Nagar and Pune's leading retail location, Phoenix Marketcity. This new store is an enticing haven for our young customers, providing an immersive experience that flawlessly blends design, workmanship, style, and passion. Our dedication to democratizing jewelry is unshakable, and this new collection is proof of that. Derya, Devi, Daysha, GoDark, and LiteMe are all available for our customers' holiday buying needs.