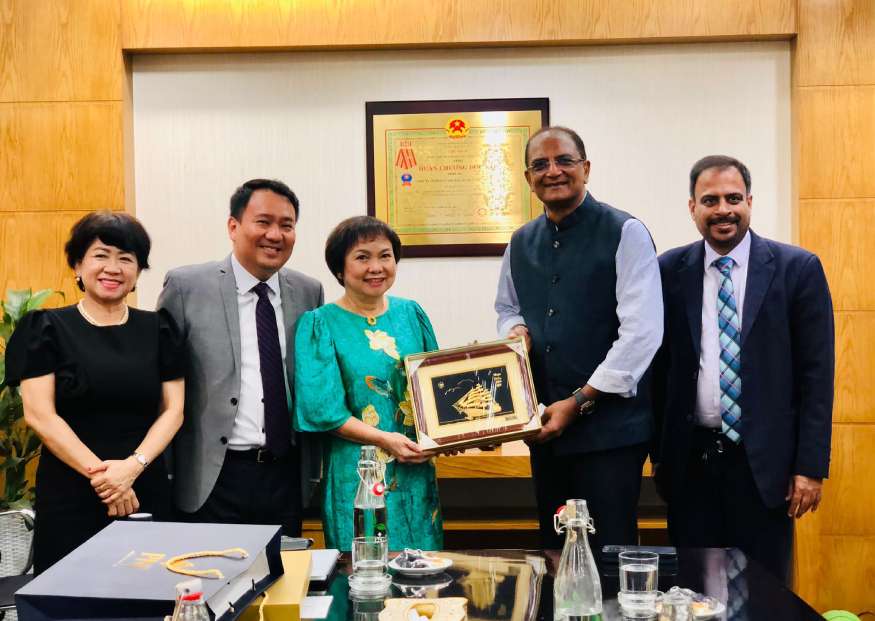 The Gem & Jewellery Export Promotion Council (GJEPC) has given a special invitation to PNJ Group, a leading jewellery producer and retailer in Vietnam, to attend the IIJS Premiere road show in the Far East country. Mr Vipul Shah, Chairman of GJEPC, personally met with PNJ Group senior board members, including Ms. Cao Thi Ngoc Dung, Chairwoman, and Mr. Thong, Vice Chairman and CEO, and cordially asked them to join in the much-anticipated IIJS Premiere exhibition, which will be held in Mumbai this August.
With a network of 500 retail locations around the country, PNJ Group has earned a recognised reputation in the Vietnamese jewellery sector. PNJ Group has established itself as a market leader in Vietnam because to their amazing craftsmanship and high-quality jewellery.
The GJEPC is anxious to expand links between the Indian and Vietnamese jewellery industry by encouraging collaboration and knowledge exchange. The current visit promises to open up new commercial opportunities and strengthen bilateral trade connections.