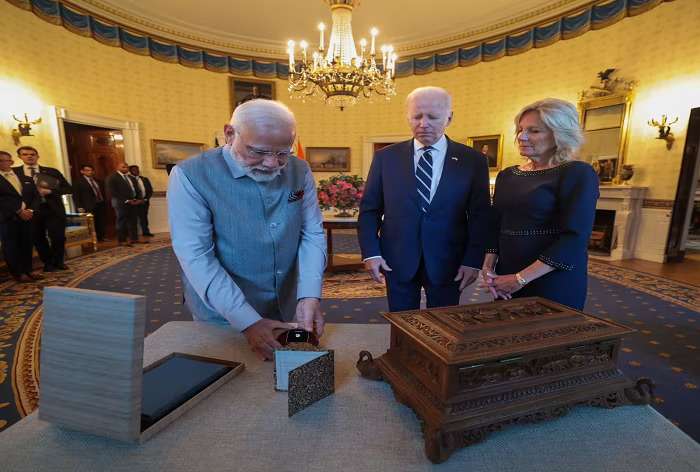 PM Narendra Modi paid a visit to the White House, where he was greeted by US President Joe Biden and first wife Jill Biden.
PM Modi also exchanged special presents with President Biden and first wife Jill Biden on the occasion.
PM Modi presented US First Lady Dr. Jill Biden with a 7.5-carat lab-grown green diamond.
The diamond mirrors the chemical and visual features of earth-mined diamonds. It is also environmentally benign, as eco-diversified resources such as solar and wind power were utilised in its development, according to ANI.
It should be mentioned that the Central Government indicated in the Union Budget 2023-24 that it will award a five-year research and development grant to one of the IITs to boost the creation of lab-grown diamonds.
A proposal to decrease custom taxes on 'lab-grown diamond seeds' was also included in the Budget to help reduce the cost of producing such gems.