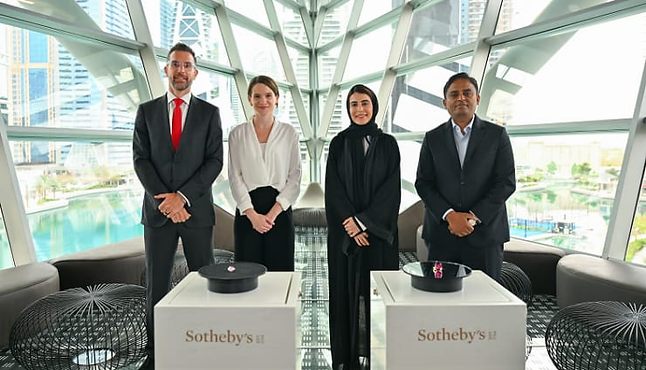 Two exceptional jewels were unveiled at the Dubai Diamond Exchange (DDE) by DMCC, the premier free zone in the world and the Government of Dubai Authority on commodities trade and enterprise. The diamonds, which Sotheby's presented, will be up for auction in New York on June 8th. The gems included:
The Estrela de FURA, a 55.22 carat stone, is the biggest and most expensive ruby to ever be offered for auction and is predicted to fetch more than USD 30 million. In September 2022, the rough Estrela de FURA stone was unveiled at DMCC's DDE.
The Eternal Pink, the brightest pink diamond ever to hit the market, is expected to sell for more than USD 35 million.