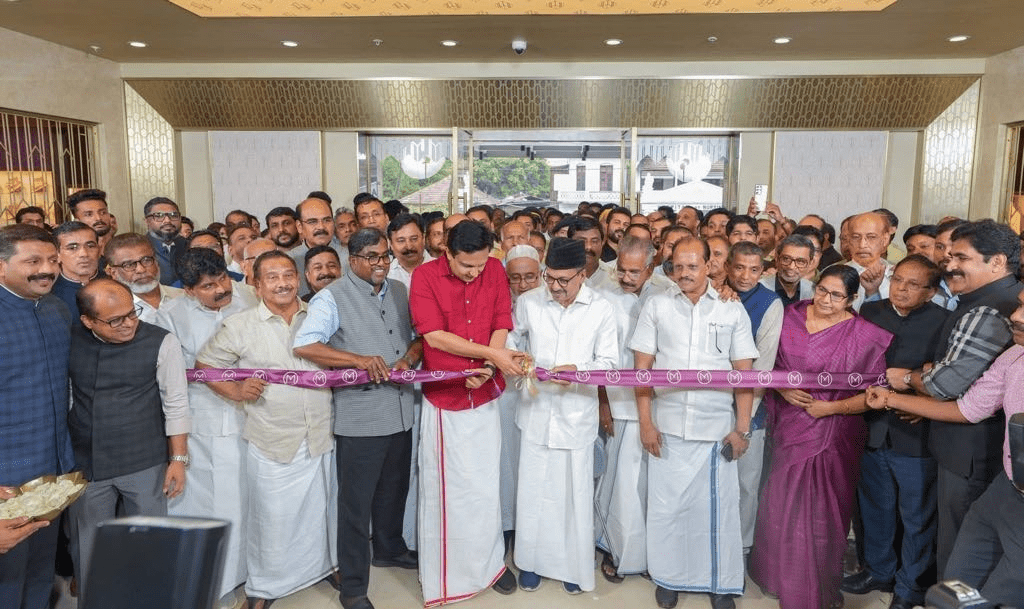 In Kozhikode, Malabar Gold & Diamonds today unveiled ARTISTRY STORE, the largest jewellery store in the globe, guaranteeing a top-notch jewellery buying experience.
The Artistry Store, a brand-new international shopping destination for gold and diamonds, is being built in the same location where the Malabar Group was founded thirty years ago.
The Artistry Store was officially opened by social political leader Panakkad Syed Sadiqali Shihab Thangal.
Present at the launch were Ministers P. P. A. Muhammad Riyaz, V. Abdurahiman, A. K Saseendran, Ahmed Devarkovil, MLAs Kanathil Jameela, Najeeb Kanthapuram, T. Siddique, DCC President K. Praveen Kumar, Chairman of Malabar Group M. P Ahmed, Vice Chairman K. P Abdul Salam, Managing Director of Malabar Gold and Diamonds India Operations. Asher, Shamlal Ahmed, the managing director of Malabar Gold and Diamonds' international operations, and K. P. The corporate heads are the brave child, A. K. Nishad, C. Maine Baby, M. P. Abdul Majeed, V. S. Shareej, and directors P. A. Abdullah and Samad Bapu. Shaji Kakodi, Retail Operations Head (Rest of India), A. K. Faisal, V. S. Shafeeq, and Abdul Jaleel P. K. Siraj, Javed Mian, Chamayam Bapu, and Malabar Gold and Diamonds Zonal Head and other management members.
There are already similar Artistry Stores open in Hyderabad, Bangalore, Chennai, and Delhi. The construction of 20 more identical stores in other significant cities across the nation is currently underway.