The Zaveri Bazar Festival concludes on a high note!
Visitor influx reflects a bullish market ahead for industry
The 3rd edition of the Zaveri Bazar Festival initiative by IBJA concluded successfully at Zaveri Bazar Mumbai. The event was inaugurated by Chief Guest Shri Prithviraj Kothari (National President, IBJA), with Shri Surendra Mehta, (National Secretory, IBJA), Shri Kantilalji Shah (Founder Ansaa Jewellery), Shri Madan Kothari (Master Chains) & amid invited known jewellers and media at IBJA House, Zaveri Bazaar, Mumbai in the presence of other dignitaries from the jewellery trade.
The B2B Fair is recognised as an integral part of the jewellery industry and brought together jewellery wholesalers, retailers, importers & exporters, jewellery manufacturers, diamond, gemstone, pearl suppliers & traders, precious metal & jewellery mounting traders & suppliers, and trade & governmental organisations under one roof to meet, connect, network and grow their business.
The Zero Cost Zaveri Bazar Festival, this unique B2B shop in shop product was launched by IBJA wherein exhibitor does not have to pay any charges for participation in the festival. However, the festival was only concentrated for Exhibitors in & around Zaveri Bazar, Mumbai. Once registered for this festival, IBJA provided the exhibitor with list of 19590 buyer without any fees.
Participating brands are encouraged to make individual creative advertisement and promote them on various social media platforms and announce freebees, incentives, promotional schemes, lucky draws, etc., alongside.
Nearly 350 Jewellers from Zaveri Bazar area participated in the festival. Moving from traditional method of hosting buyers and providing them with Hotel Rooms & Air Ticket, IBJA requested all the exhibitors to announce free Gift & incentive scheme for buyers, to attract customer.
The lucky draw scheme and Jackpot Prizes were also announced by IBJA without charging to exhibitor. IBJA took this initiative to bring back old Glory of Zaveri Bazaar.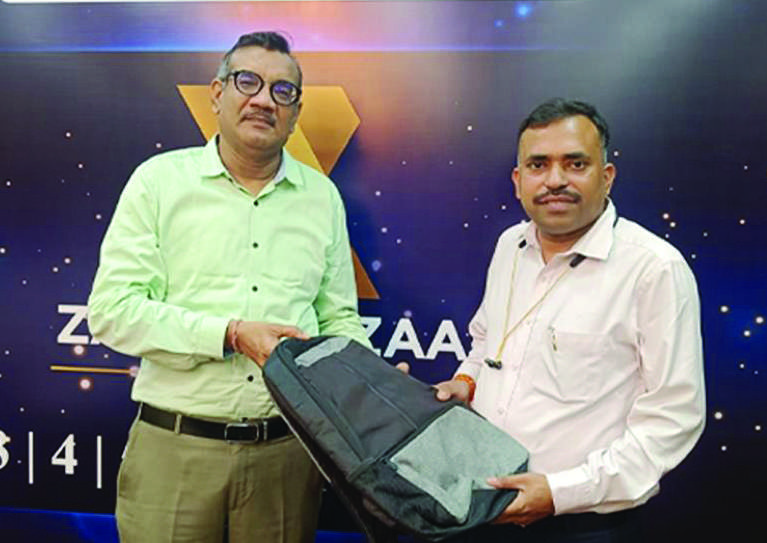 The first day of festival saw many buyers visiting the exhibitors. IBJA looked at each exhibitor with same eye, however small or big they were. IBJA, WGC was scheduled Zoom webinar on day 2, 4th April to discussing on New HUID hallmarking effective
The intent of IBJA was to promote Small & Medium size jewellers and growth of industry. All large manufacturer from Zaveri Bazar also participated in the festival.
The list of key exhibitors this year included Arihant Gold, Ansaa Jewellers, Bhavika Jewellers, Chain-N-Chain Jewels, Cross Jewels, Disha Gold & Platinum, Hemratna Jewellers, Mangalsutram, Unique Chain, amongst others.
Shri Prithviraj Kothari (National President, IBJA), said, "In the coming years, growth in the Gems and Jewellery sector will be largely contributed by the development of retailers and brands. Established brands are steadily steering the organised market and are opening opportunities for growth. The organized sector will continue to play a fundamental role as it has the potential to adapt to the consumer and economic changes. The Zaveri Bazar Festival is a gateway to the organized Indian jewellery market with a focus on the Zaveri Bazar, offering a fine experience along with special events – Seminars, Workshops, Panel discussions."