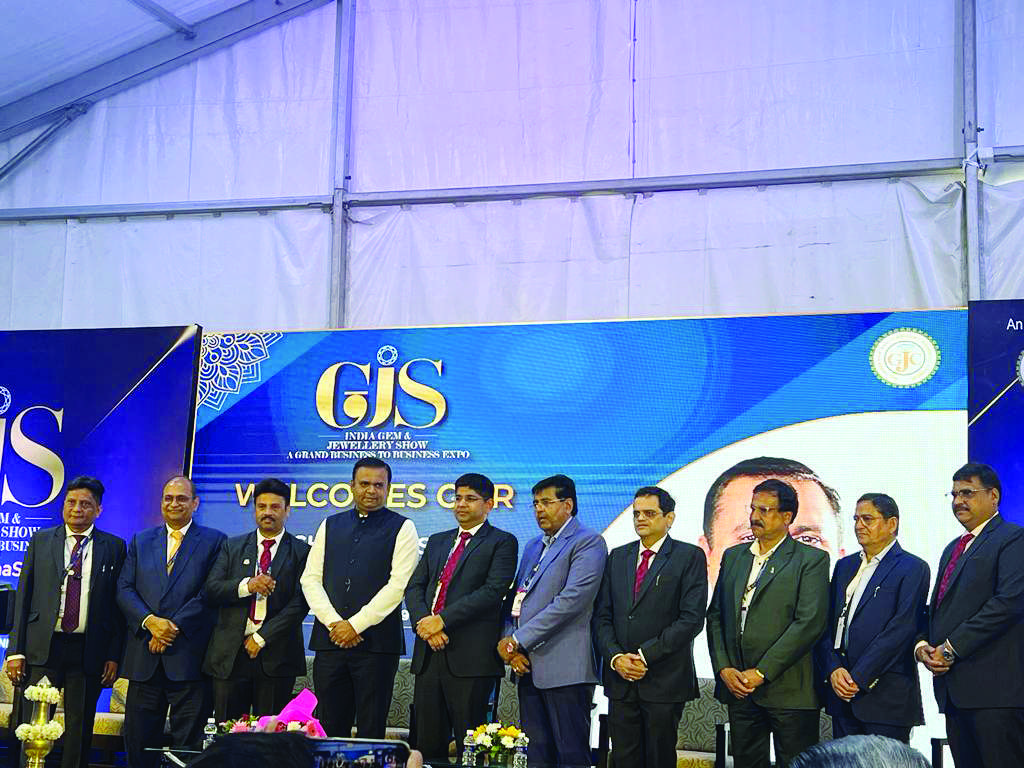 The exhilarating 3rd Edition of the B2B GJS Expo was organised by All India Gem and Jewellery Domestic Council (GJC) started today and held from 7th to 10th April at Bombay Exhibition Center (NESCO), Mumbai. The Guest of Honour, Mr. Rahul Narvekar – (Maharashtra Assembly Speaker), Mr. Saiyam Mehra, (Chairman of GJC), Mr. Rajesh Rokde (Vice Chairman- GJC), Shri Ashish Pethe, (Immediate Past Chairman-GJC), Mr Prithviraj Kothari (National President-IBJA), Shri Rajiv Jain, (Honorary Secretary of JJS), Mr. Nitin Khandelwal (Past Chairman, GJC), Shri Pramod Kumar Agarwal, (Past Chairman- GJEPC) inaugurated the Expo. Also present at the inauguration was GJC, and Convener of GJS among other distinguished members from the trade.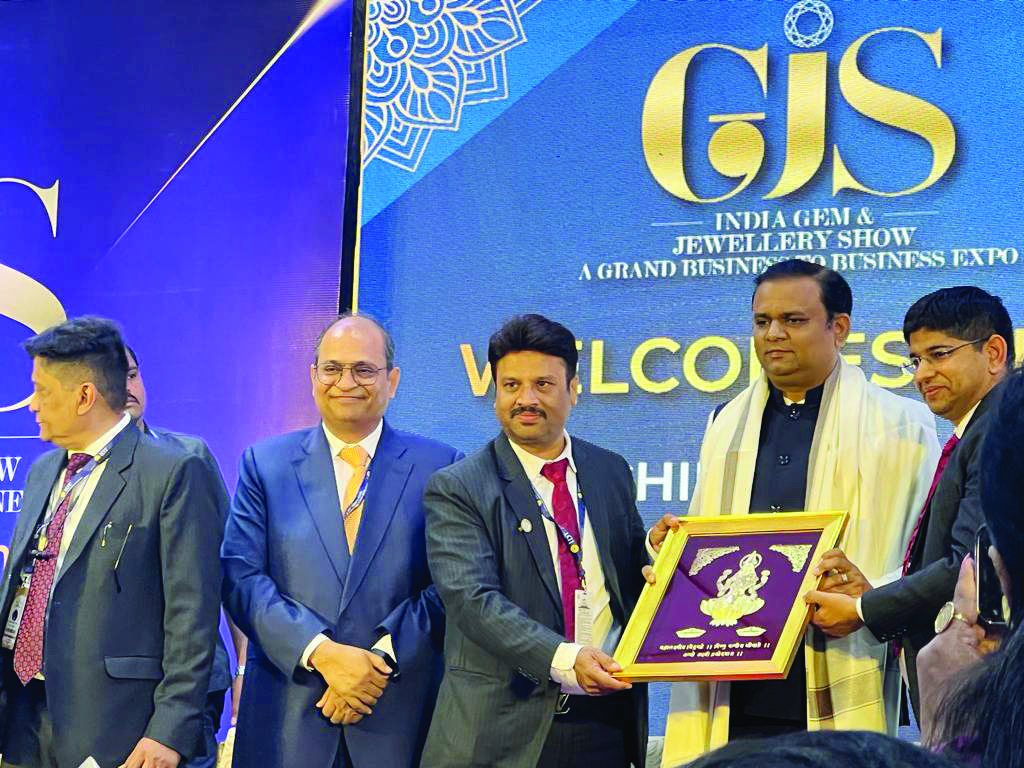 More than 450 exhibitors, 750 booths, spanning over an area of 2,00000 + Sq ft area, showcasing their innovative designs. All types of contemporary and fashionable ornaments have in display in this expo which attracted visitors with eye-catchy look. The expo also had interactive educational seminars & workshops on various current & future trends by prominent players from the industry. GJS is comprise the top-of-the-line manufacturers/wholesalers of Gems & Jewellery retailers and stockists as well as dealers from all over the industry. GJS have assemble the best retailers, wholesalers, manufacturers, traders, and delegates from across India. GJS endeavours to be the ultimate sourcing platform for doing business and a must-attend for every jeweller interested in the Indian market. GJS have included the participation of a large number of exhibitors from India.
The show is creating a productive atmosphere for the Retailers to explore exclusive and trendsetting precious ornaments and encourage strong business relationships across the country. The India Gem & Jewellery Show (GJS) is being organised less than two-week ahead of the Akshaya Tritiya (which falls this year on April 22, 2023), the most important occasion for buying gold and silver jewellery in India, and hence the event gains prominence. After a lukewarm customer response on the Gudi Padwa due to record high gold prices, sentiment across jewellery sales is likely to remain robust after an encouraging response at India Gems & Jewellery Show.
'The significance of this expo will be 'Celebrating a 5,000-year- Old Industry and creating a Brand New Legacy. Over 10,000
visitors are expected to make their presence felt at the show. Additionally, a series of seminars have been organised for the
participants to share their knowledge and drive value to the industry. For the easy convenience of participants, the organisers
have tied up with leading five-star and basic hotels and offer complimentary lunches for visitors and exhibitors at the venue.
Key Highlights of the GJS 2023
Around 850+ Booths
Over 500+ manufacturer/ whole seller/ dealer
comprising of Gold, Diamond, Platinum Silver Jewellery,
Couture Jewellery, loose diamond and colour stones,
machinery, technology, packing material and allied
Venue Spread over 20,000 Sq mtrs
Over 11,00,000 latest and trendsetting designs
Over 15,000 visitors expected
Daily seminars to share knowledge and drive value
to the industry
Complimentary lunch for visitors and exhibitors
Tie ups with 5 stars to basic hotels
And many more…
QUOTES OF THE WEEK
"All India Gems and Jewellery Domestic
Council, said, "First 2 editions of the India Gem
and Jewellery Show (GJS) were a massive success
and the whole credit for the success goes to the
industry who supported us wholeheartedly. As we all
are set to present the 3rd edition – we have received
positive response from the industry with our door-todoor
promotion activities and road shows in multiple
cities. We are confident that we will achieve the desired
number and make it a grand success."