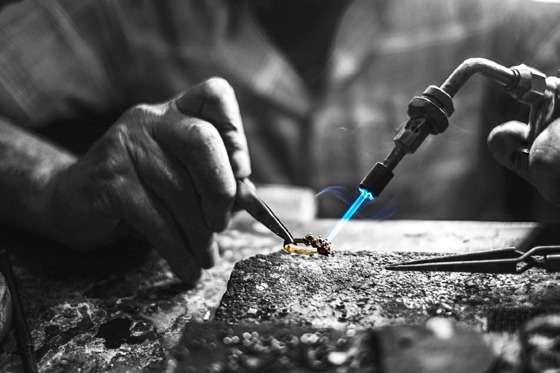 Once delivered, It will change the face of jewellery industry in India.
Key Highlights:
● The Manufacturing units start from 844 Sq Ft and go up to 2000 Sq Ft.
● Ground Floor and 1st Floor consist of Retail Units.
● 2nd Floor to 11th Floor – Manufacturing units.
● There are 7 plots ranging from 0.44 Acres to 1 Acre which are mostly sold out.
● Residences for Karigars – 283 Sq Ft
Gold Craft will be equipped with 4 Effluent Treatment Plants and access to centralized scrubber units will be there for each unit. Gold recovery will be very easy. Apart from this, any commercial vehicle below a 407 can reach up to the 11th floor through 5 Ton capacity elevators. The project is supported by India's top jewellery associations – IBJA (India Bullion and Jewellery Association) and GJC (Gems and Jewellery Domestic Council)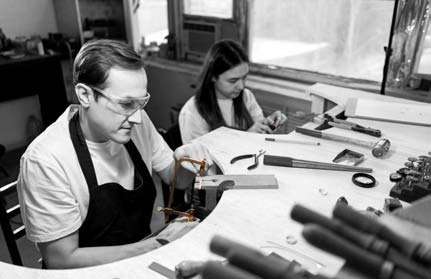 Top members of IBJA and GJC approached honourable deputy CM of Maharashtra, Mr. Devendra Fadnavis on 2nd December 2022 and proposed the following incentives as per Industrial Policy 2019:
Perpetual SGST Waiver on operations
Stamp Duty Reimbursement
Electricity and Water Subsidy
Come, be a part of the changing jewellery industry of India.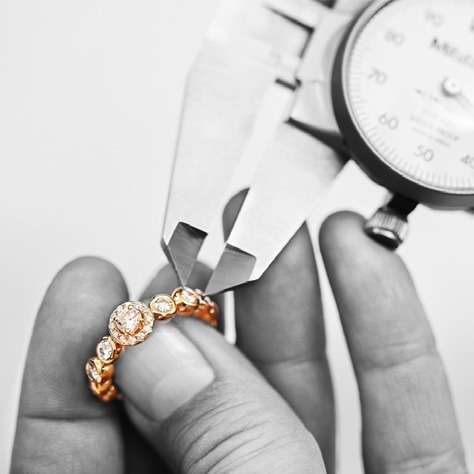 Built for a better tomorrow
India Bullion Jewellery Association (IBJA) introduces Gold Craft, an integrated gems, gold and jewellery manufacturing park, providing a conducive lifestyle for the artisans, workers and professionals of the industry.
Spread across approximately 23 acres, Gold Craft consists of,
1. The Manufactory (2nd- 10th floor)
2. Craft Arcade (Podium floor)
3. Ancillary Services Floor (Ground floor)
4. Accommodation
5. Plots
Envisaged as an iconic landmark of Navi Mumbai, the park will provide employment opportunities for thousands of workers in a world-class facility and attract foreign investments, leading to the growth of the industry and state. Gold Craft complies with the state's Gems and Jewellery Park Policy 2018.
Advantages of an integrated park
● One-stop-shop for traders and manufacturers in the bullion industry
● Focus on global EHS (Environment, Health and Safety) norms leading to better working conditions
● Integrated ecosystem leading to better business opportunities
● Modern-day security, services and amenities
● Employment opportunities for thousands of workers in a world-class facility
● Training and Skill Development Program initiatives to encourage artisans, workers and professionals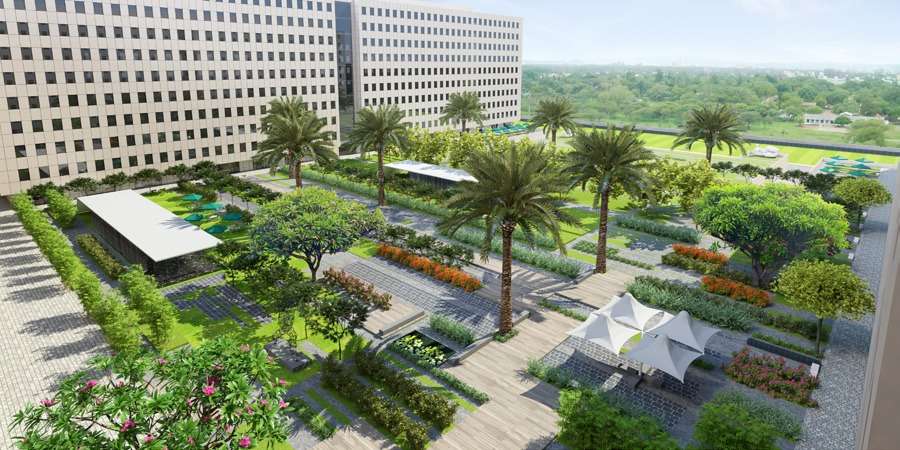 Offerings of Gold Craft
The Manufactory: Spread across towers A, B, and C, the Manufactory consists of ~850 bare shell manufacturing units with test-fit layouts and service tap-off.
Craft Arcade: It consists of ~100 retail and wholesale units complimented by cafes and fine dining options.
Ancillary Services Floor: Comprises ~70 ancillary units providing a range of services like currency exchange, banks, hallmarking services, secure vault facility, labs for testing colour stones and diamonds etc. that support the manufacturing and retail units on the floors above.
Accommodation: There are three accommodation towers A, B, and C comprising of ~500 units.
Plots: Adjacent to the three main towers, Gold Craft has designated plots for gems, gold and jewellery brands to build large manufacturing units.