29th Sept. to 1st Oct. 2023,
CHENNAI TRADE CENTRE, CHENNAI – INDIA
Gem and Jewellery India International Fair 2023 (GJIIF) Festive Edition is India's Largest B2B Jewellery Exhibition for South Indian Jewellery hosting more than 1200 Stalls with over 400 exhibitors from across India spread across 2,00,000 Sft of exhibition area, attracting more than 15,000 trade visitors in this 3 day event jointly organised by Madras Jewellers & Diamond Merchants Association and Tamilnadu Jewellers Federation.
With a humble beginning of over 500 booths from across India in 2018, GJIIF 2023 with its 8th edition has now grown to become the largest exclusive B2B jewellery tradeshow for South India with over 1200* booths from over 25 cities covering over 10 states. In this edition of GJIIF, The largest number of exhibitors ever participated in Chennai are showcasing their latest designs and collections specially meant to cater the upcoming trends, festival & wedding season spread across 2,00,000 Sft of exhibition area, along with informative and knowledge based seminars and Panel discussions with respect to current industry and market scenario. A large contingent of jewellery technology and visual merchandising companies are showcasing their latest, cutting edge, state of the art machinery and services to enhance and improve your business.
This B2B platform caters trade buyers and local distributors by providing a professional and conducive atmosphere for carrying out business and networking with the exhibitors from across India with a wide range of jewellery designs and manufacturing capabilities. This event also enables the exhibitors to penetrate the markets which are usually not so easily accessible, especially the tier II and tier III cities of South India with good purchasing capacity and also provides the manufacturers with higher margins in their business exchange.
Being the capital city of the Land of Temples- Tamilnadu, Chennai is known as the Industrial capital of South India with large automobile, marine, construction and component manufacturing industries populated across the industrial corridor. All these infrastructural & industrial developments were possible only because of its strategic location which is very well connected and efficiently managed Rail, Road and Airways from across India. Chennai is already housing a large number of jewellery manufacturing houses mostly located in its famous Sowcarpet market sheltering many large, medium and small jewellery manufacturing houses which has also made Chennai City – The Gold Capital of South India for catering buyers from Andhra, Kerala, Karnataka, Telangana, Pondicherry etc.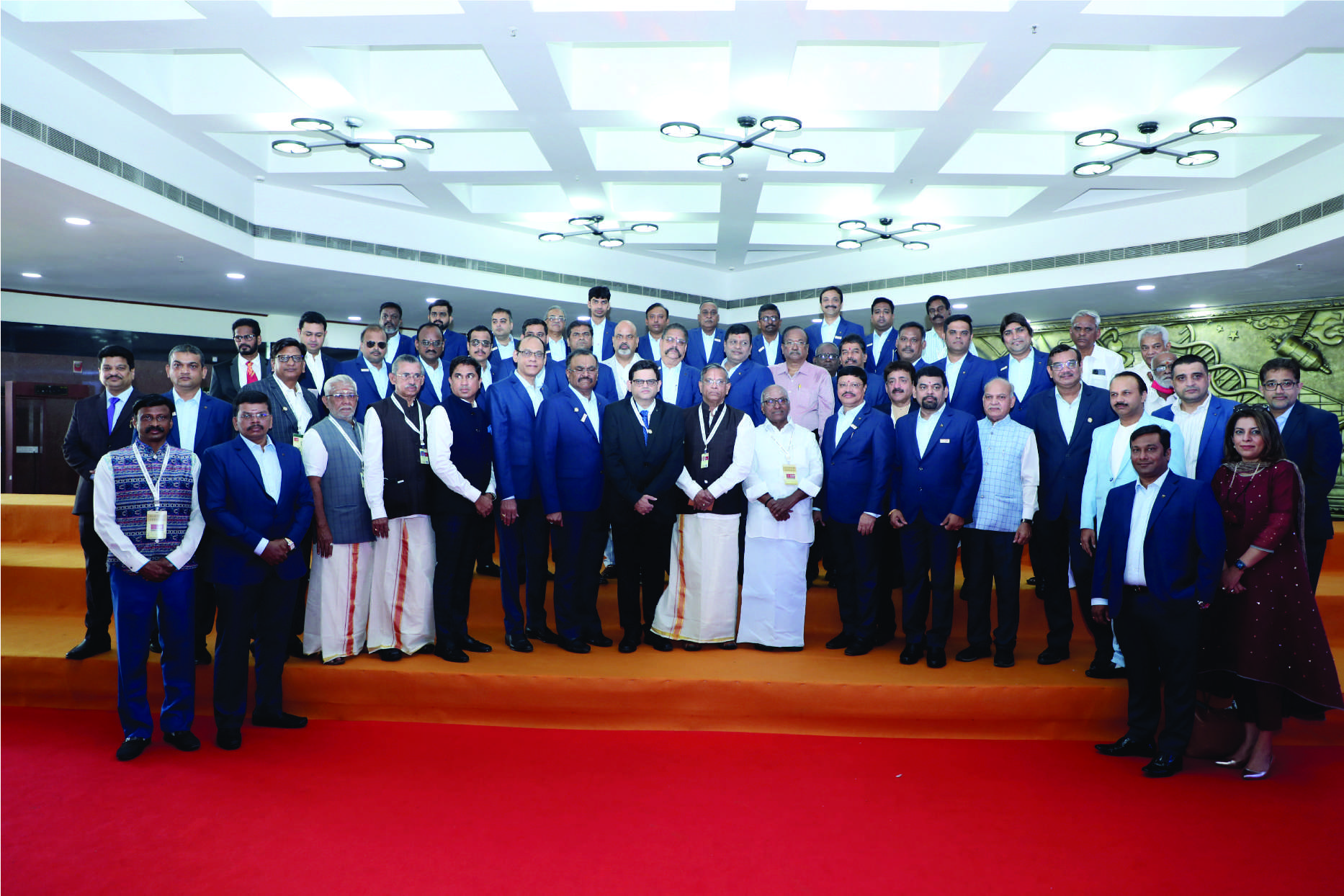 Visitor Facilities:
● Pre-printed trade visitor
badges for online registrations
for smooth entry process
● Lavish food court with
complimentary access to all
registered trade visitors
● Dedicated Parking facility to
accommodate more than 2000
cars at once
● On arrival assistance through
helpline for route guidance to
all visitors
● Buggy services for the guests to
transit around the venue and
car parking area
● Cloak room for safe keeping the
left luggage of trade visitors
● Complimentary packaged
drinking water bottles on
arrival to the show
● Sumptuous multi cuisine
cafeteria for the convenience of
the visitors
● Dedicated shuttle services for
easy commutation
● 5 star accommodation to
retailers through our Qualified
Buyer Programme
● Travel desk to facilitate your customized
travel needs during the show
● Qualified buyer programme
includes Breakfast, Lunch and
Dinner during their stay
● Business matching services
to connect retailers with
participants for 1 to 1 meeting
● Jewellery Business Meet . A
unique approach to network
with top jewellers of India
● Dazzling performances
and stunning acts by world
renowned artists
The exhibitors at GJIIF will be jewellery manufacturers, traders, exporters, whole sellers or their agents and service
providers who specialize in the following product profile:
● Chains & Bangles
● Casting Jewellery
● Gem Stones Studded
Jewellery
● Temple & Antique Jewellery
● Plain Gold Jewellery
● Diamond Jewellery
● Studded Jewellery
● Silver Jewellery & Articles
● Loose Diamonds
● Loose Gem Stones
● Gem Laboratories & Testing
Centres
● Jewellery Machinery &
Allied section
● E-commerce/AR/VR
Solutions
● Jewellery Packaging
● Books & Publications
● Jewellery Software & IT
Solutions