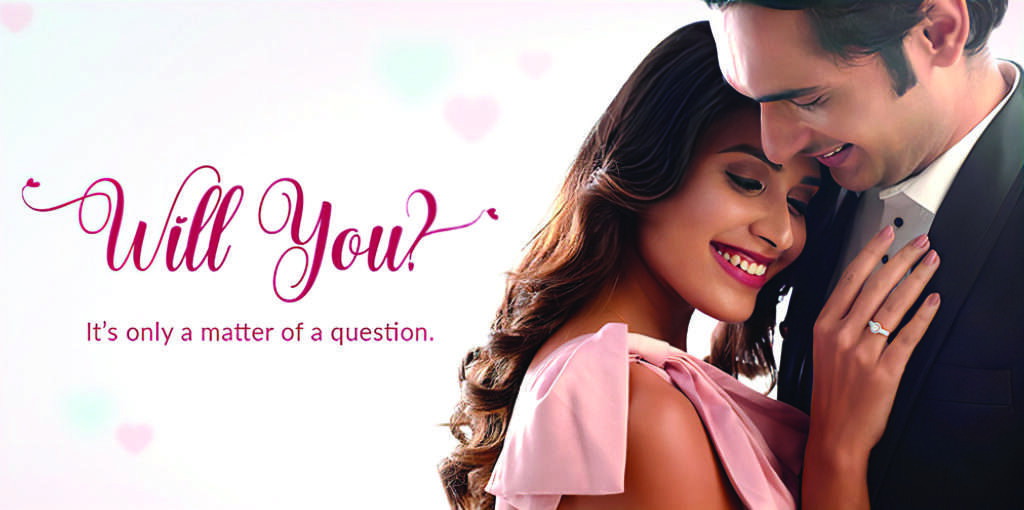 With Valentine's Day round the corner, Candere by Kalyan Jewellers, a leading omnichannel jewel-tech brand, announced the launch of their Valentines' Day campaign "Will You?" This is the cherished season of love when people express their emotions towards any special bonds. Candere by Kalyan Jewellers this year is celebrating the everlasting season of love in any and every special bond (be it a mother daughter/ mother-daughter-in-law/ father-son/ b/w brothers & sisters/ husband-wife/ lovers etc.) ensuring a wholesome feeling without boundaries.
In social terms, "Will You?" relates to a proposal of some sort, however, the tagline "It's only a matter of a question" gives it a deeper connotation establishing the fact that emotions need no words, it is something that is felt. Candere redefines the conventional emotional boundaries attached to this heartfelt question as part of their ongoing Valentines' campaign.
The campaign explores Valentine's Day as an opportunity to celebrate love with one and all. Love is not confined to couples in relationships or in a bond of marriage; but is beyond the definition associated with the terminology. "Will you?" captures every bond of love, be it with family, friends, someone special, or even self-love.